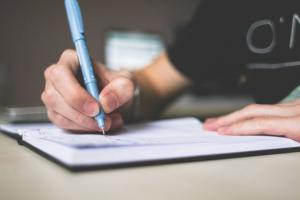 Writing with Zamic
Zamic allows you to read, write and share pages online
---
Zamic is an online platform allowing you to write and share things that may be of interest to you, whether it be a blog post of somewhere you have traveled, a recipe you created, a YouTube video you like or a gallery of pictures you have collected.
You may also be a business that needs to create forms or write internal documents and share these with your collogues while applying permissions, giving access to users who need it. You can also place the pages you create into permission based categories, allowing them to be easily accessible from any web enabled device.
With Zamic you create a new page, add some content and optionally add widgets that make the page interactive, for example an additional article, gallery or form.
With the sharing tab you can apply page permissions and share your pages with people in your contact list or optionally share them publicly for the world to see. On the dashboard you are able to see top views, likes and shares and more.
How it works
To write a new page you click on the 'New Page' menu item at the top of the site, enter in a title, description and some content and then click save. You can create tags on the page or add the page into a group for easy access Once you have saved, you can optionally add some widgets, for example a gallery of pictures or a form for capturing user information.
Widgets are individual page components that make up a page, for example if you want to add a form, you would click the Forms widget on the widget tab, edit the widget create your form, once done you save the widget and then close. You can of course add multiple articles, galleries, YouTube videos and more to your page.
All that is required to get started is an email address, you can sign up here for free.
This page is an example with what you can do with Zamic, this page is an article, below is a example of a YouTube video and image gallery. There are also page widgets for SoundCloud, Comments and Forms, we are constantly adding more widgets so check back often.
---